For a Foreign national to work legally in Canada. It is mandatory to have a Canada Work Permit granted by IRCC. On completion of an eligible program from one of the DLIs in Canada with a minimum duration of 8 months, one can apply for PG work permit which allows him/her to work anywhere in Canada.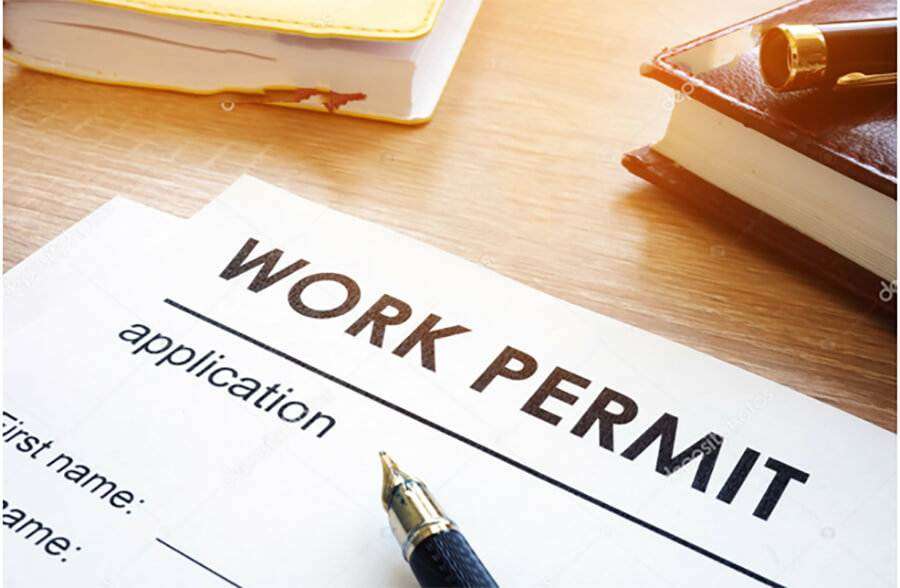 An IRCC-issued work permit of canada enables a foreign national to engage in lawful employment in Canada. A work permit that is open to employers is not subject to labour market analysis requirements (LMIA).
An open work permit may be available to the accompanying family member, allowing this family to
For the period of the primary applicant's studies or work visa, the member may work anywhere in Canada.
The graduate may be qualified to apply for a Post-Graduate Work Permit (PGWP), which would allow him or her to work anywhere and gain experience in Canada, after completing an appropriate programme in a Designated Learning Institute for a minimum duration of 8 months. This experience can then be used as the foundation for a Canadian Experience Class application for permanent residence.
A Working Holiday Visa, a type of open-work permit, is available to foreign employees, students, and others from specific nations who meet the conditions. Only citizens of nations who have an agreement with Canada for this programme are eligible to participate in it. The working holiday programme is intended for foreign youth interested in working in Canada. Consider the working holiday visa if you are between the ages of 18 and 35 and want to stay in Canada for a year.
What types of work permits of Canada are there?
For temporary foreign workers, the Canadian government provides a selection of work permit options. Some work permits call for an employer to obtain an LMIA, while others demand that the applicant provide proof of some sort of relationship to Canada. Holders of work permits may also apply for a Canada PR visa after a certain number of years. Work permits come in the following categories:
Temporary Foreign Worker Program

Facilitated LMIA (Quebec)

Global Talent Stream
The following methods are permitted under the TFWP for Canadian employers to hire temporary foreign workers:
High-wage workers

Low-wage workers

Global Talent Stream

Foreign agricultural workers

In-home Caregivers

Foreign Academics
How can an Indian find

Work in Canada?
Create a relevant and professional resume

When we talk about writing a resume, we usually imply constructing a CV that is specific to each job description and organisation. To receive a job offer and, subsequently, an Indian work permit, applicants must fulfil specific conditions listed in each job description. Make sure your CV accurately shows all of your abilities, key competencies, and other traits that make you the perfect candidate for the position being advertised. To get the most response, your resume should be formatted in accordance with Canadian standards and include all necessary keywords and pointers.

Select the appropriate sources for jobs

It has gotten simpler to market yourself to companies with the advent of social media platforms and several job portals. All you need to achieve this is have the necessary information and resources. Both job seekers and businesses are increasingly using job portals and social networking sites like LinkedIn. Foreign employees in Canada, however, should not blindly accept any employment offer they come across because there are also scams. Therefore, when looking for a job, be sure to choose a reputable source, such as Job Bank, ca.indeed.com, Canadajobs.com, etc.

Create a Network

Even before moving to Canada, you can start networking and looking for work. In order to reach the Canadian employment market, you need to have a strong network. A crucial component of your job search strategy that you must pursue is effective networking. If you have made the correct connections during your networking efforts, you can potentially learn about positions that have not yet been published.
Benefits of Canada Work Permit
Apart from better employment and individual growth opportunities, several other reasons make Canada a top destination for job seekers. Some of these lesser-known benefits of working in the country include:
Frequently Asked Questions
Holders of permanent residency visas must remain in Canada for a minimum of three years before they can apply for Canadian citizenship.